The inaugural Irish Podcast Awards, hosted by Susan Keane, took place at Dublin's Liberty Theater on Friday 16th September, awarding Irish vocal designs across 27 categories.
Headed by Angela Scanlon A IPA judges host From across the Irish audio and media sector, podcasters from around the world chose a Bronze, Silver and Gold winner in each category.
In addition, the awards included a listener's choice category that attracted more than 40,000 audience votes.
Check out the full list of winners below:
Rising Star Award powered by Acast
He went: Mark Walsh
silver: Andrew J. McGovern
Bronze: Aidan Finnegan
moment of the year
He went: witness
silver: Talking Pollux
Bronze: good glow
Best podcast for arts and culture
He went: Modern Dairy Girls
silver: The Blindboy Podcast
Bronze: words with this meaning
Best Branded Content Podcast
He went: Under construction with Chadwicks
silver: The story of Irish whiskey – the perfect blend
Bronze: mamia and me
Best Business Podcast powered by Subly
He went: The Big Tech Show
silverHow do you play the pivotal role?
BronzeEntrepreneurship experience
Best comedy podcast
He wentPodcast by Mario Rosenstock
silver: The 2 Johnnies Podcast
Bronze: Talking Pollux
Best current affairs podcast
He went: Opinions matter
silverIrish passport:
BronzePodcast: David McWilliams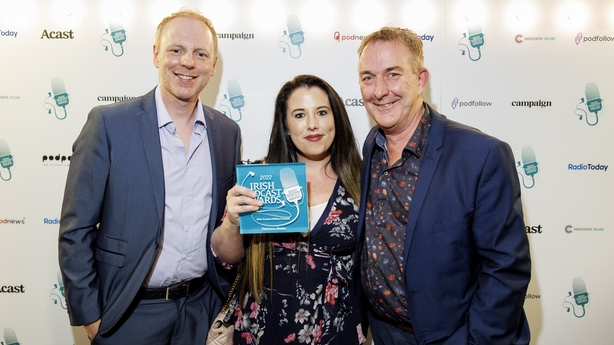 Best daily podcast
He went: Wake up in standby mode
silver: The Endo Daily
Bronze: Opinions matter
Best Documentary Podcast
He wentWitness: In his own words
silver: GunPlot
BronzeContaminated Gold: The Michelle Smith Story
Best entertainment podcast
He wentPodcast: Tommy, Hector, and Loretta
silver: Blindboy . podcast
Bronze: this super life
Best family podcast
He went: someone like me
silver: Maddie + Triggs
Bronze: nervous FM
Best fantasy podcast
He went: Blackbeard Pootsie Boys
silver: petrified
Bronze: Romancing the Dungeon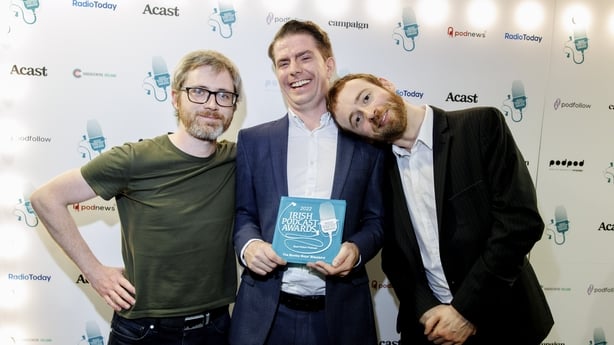 Best podcast in the Irish language
He went: live by force
silver: Messages
Bronze: black spot
best interview
He went: conversations on the margins
silver: it becomes death
Bronze: good glow
The best new podcast powered by Podfollow
He went: Tess yourself
silver: promenade walk
Bronze: Well, a pet?
Best Radio Podcast powered by RadioCentre Ireland
He went: Radio RTÉ 1 Documentary on One
silver: Ireland calendar
BronzeHighlights of the Pat Kenny Show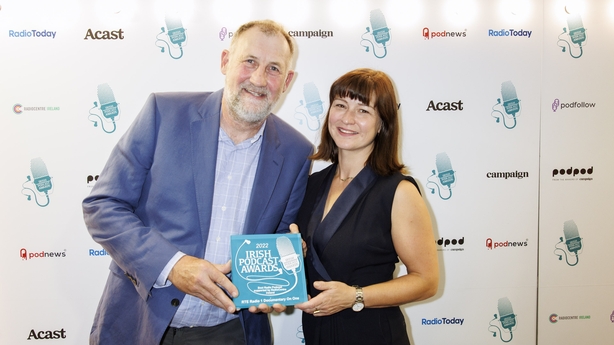 Best Sex and Relationships Podcast
He went: Assume nothing: Rape Trial
silver: Dating Games – Modern Relationships podcast
Bronze: I would like to meet
Best reality podcast
He went: yarn
silver: TheCase.Report
Bronze: creature shed
Best sports podcast
He went: GAA Social Program
silver: The Three Other Amigos Podcasts
Bronze: Al Foran Goalmouth
Best true crime podcast
He went: North Bank job
silverHe killed most of the Irish
BronzeWitness: In his own words
Climate Prize
He went: book of papers
silver: Chaos
Bronze: Ecolution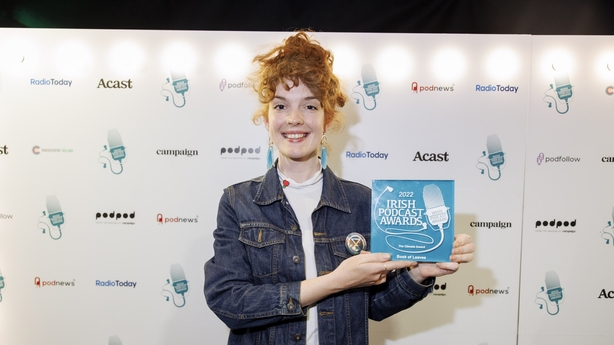 Best podcast for health or wellness
He went: good glow
silver: Real Health with Carl Henry
Bronze: The Blindboy Podcast
Best Network or Publisher
He went: go out loud
silverHeadStuff . Podcast Network
Bronze: Warren
Spotlight Award
He wentPodcast: Tommy, Hector, and Loretta
silver: one documentary
BronzePodcast: David McWilliams
Bullseye Award
He wentPodcast: The NeighborFood
silverAmbition Incubator Podcast
BronzeLiving with multiple myeloma
Creativity Award
He went: Maddie + Triggs
silver: North Bank job
Bronze: conversations on the margins
Best Marketing
He went: red podcast room
silver: local podcast game
BronzePublic Sector Marketing Exhibition