Callum O'Dowda has had a busy summer making the move across the borders of England and Wales, changing clubs from Bristol City to the rival Seaside Derby in Cardiff City.
After six years with Robbins, the player admitted he needed a change and a new challenge, following last season's injury campaign, he certainly made an immediate impact at his new club, impressing initially ambivalent Bluebird fans with some excellent players. Early offers for his new club.
Primarily playing the left of the front three, O'Dowda has also shown his versatility by taking part in a number of other roles throughout the early season, and he clearly impressed Ireland coach Stephen Kenny, who brought him back into the squad for the next double-kick against Scotland on Saturday. Armenia three days later.
Kenny has always been keen to check the name of the attack-minded midfielder when discussing options that weren't available, and that has been the case throughout recent injury-ridden seasons, it's been two years since O'Dowda played his last game. town.
"She's the right player in the family."

Callum O'Dowda is back in Ireland's squad, for the first time since his sister Jade won bronze for England in the heptathlon at the Commonwealth Games#rtesoccer pic.twitter.com/Bb6mtqOS1Y

– RTÉ Soccer (RTEsoccer) September 19, 2022
But O'Dowda, Like Robbie BradyHe is looking to make up for lost time and show his attacking qualities on the international scene, hoping to participate over the next seven days.
"I feel really good," O'Dowda said at a press conference on Monday. "It's been a long time and it always seems that when the international break comes I've been in the middle of a long-term injury.
"I've had a hamstring operation and I've had my share of unlucky injuries, but I feel good where I am and I've settled well in Cardiff City as well. I'm happy to be back in the fold.
"I feel like I have some unfinished business and the employee here has been great with me making phone calls and checking in on me to see how I am. Starting a few of his early games."
The 27-year-old is also aware that he has been placed in the injury-prone category, however, and he insists it won't be what defines his legacy in the game.
In fact, he is confident that he is back to his best and expects to play a high level of football during this season and in the coming seasons for club and country.
"I'm just happy to be back in play and back among the boys," O'Dowda said. "I'm thankful I'm still around the setup, but I still feel like I have a lot to offer.
"It was difficult," he added in response to a question about staying positive throughout his exit from the match due to injury. "It felt like one after another, like a knockout effect.
"But I like to think I'm a totally positive person too. I had good people around me to help out too, which was probably the main thing. I'm positive, and I always try to look at the positives in it, whether I can strengthen other areas or analyze my game."
"I don't want to be one of those guys when I retire and people say injuries distorted his career or he didn't reach his potential because of injuries.
"Hopefully, touch the wood, this is the season I can start and really get back to being at my best playing football on a regular basis."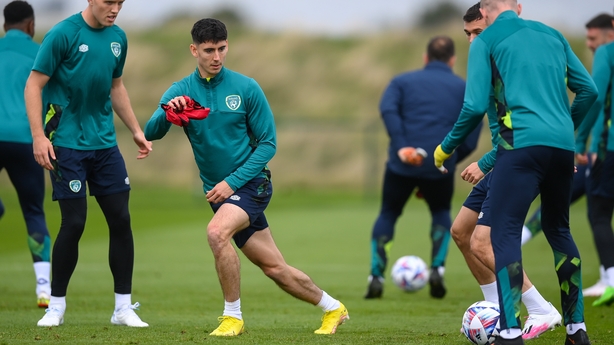 Looking forward to the two Nations League matches, O'Dowda admitted he was unsure of which position would be more suitable for him in Ireland's squad, however, stressing that he was happiest to play in a more advanced role.
And the Oxford native is keen to give back to the manager for the faith he has shown in him over the past few years, praising Kenny for his personal qualities, which he feels are lacking in many football managers.
"[Kenny has been] O'Dowda said he's very good at communication, the one-on-one phone call, and I think that just shows what he's like, not just as a manager but as a human, which you don't usually see a lot of managers."
"We had private conversations, and I learned a lot from showing that trust and loyalty to me.
"It's a tough question, what works for me? I'm not sure," he added when asked about his best position.
"What I enjoy most is probably playing at a higher level, and in the striker. But I think especially in this Irish team, wherever I'm on the left side, I think that can be my strongest position."
O'Dowda also took time out over the summer to support his sister, Jade, who was competing in a heptathlon at the Commonwealth Games, and took home the bronze, representing England.
A proud moment for the older brother, who added that he really saw how talented she was, after spending so much time together during the Covid lockdown.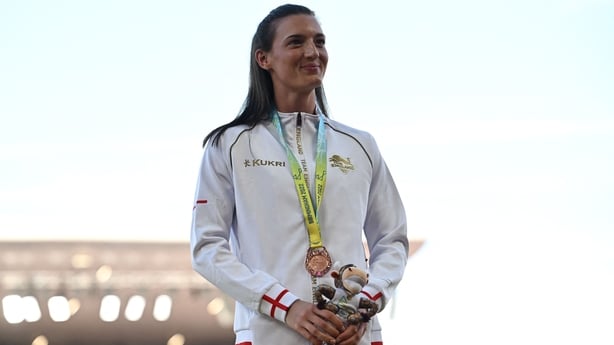 "I was so proud," O'Dowda said. "It was amazing." "I went to see her in Birmingham and she did a great job.
"They always say she's the right player in the family. Jade and I are very close. She worked very hard to get into this position.
"She did some Irish dancing when she was younger, but she probably noticed that she can run and do all these different events that she does for the heptathlon, and she's exceptionally good at all of them.
"I noticed that, because I had to take a lockdown with my sister, as she was on a visit and ended up visiting, I would have said she was over-welcomed, but she certainly did…
"Even when we were allowed out, I could see how athletic she was. She did a really good job of achieving what she's achieved over the past year."
Listen to the RTÉ Soccer podcast on Apple PodcastAnd the spotify or Wherever you get your podcast.
Follow the Republic of Ireland vs Scotland match on Saturday (kick-off at 7.45pm) via our live blog on RTÉ.ie/Sports and the RTÉ News app, watch live on RTÉ 2 and RTÉ Player, or listen to national radio commentary on RTÉ Radio 1